SHIPPING INFORMATION
NOTES
Delivery delay due to COVID-19
Due to the current global epidemic situation, delivery may be delayed, but please be assured that your order will still be sent to you as soon as possible. Thank you for your patience again!
We recommend that you can monitor your local postal service for the latest information about your local delivery, as this information varies by region.
If you have any questions about any orders in transit, please feel free to contact us. We care about you so much and we're doing our best to catch up!
Delivery
Most orders will be shipped within 1-7 business days of being placed. In busy times we may need more time to ship your order and we greatly appreciate your patience. Our top priority is to send orders to you as soon as possible!
*Please note that we only process orders on business days (Monday-Friday).
*Total Delivery Time=Processing Time+ Shipping Time
Processing Time= 1-7 Days
Shipping Time =7-15 Days


Order Status
Once your order has been shipped, we will send notifications to the email you provided when you placed the order. This notification should include a tracking number which you can use to track your package from our distribution center right to your front door.
We also record the very tracking number in account purchase history for registered users.
NOTES: if you fail to see delivery info when you click on your order-tracking link, don't worry! Occasionally, there may be a 24-hour delay in viewing tracking progress from the point of our transmission to the shipper's first scan at one of their destination points.
Shipping Rates
Packaboo offers a Standard Shipping method.
Free standard shipping on orders over $69.00.
For all orders under $35.00, $6.99 shipping fee will be charged.

For all orders between $35.00-$69, $9.99 shipping fee will be charged.
Shipping Time
You'll see an estimated delivery date on the checkout page. Shipping time can also vary in different regions.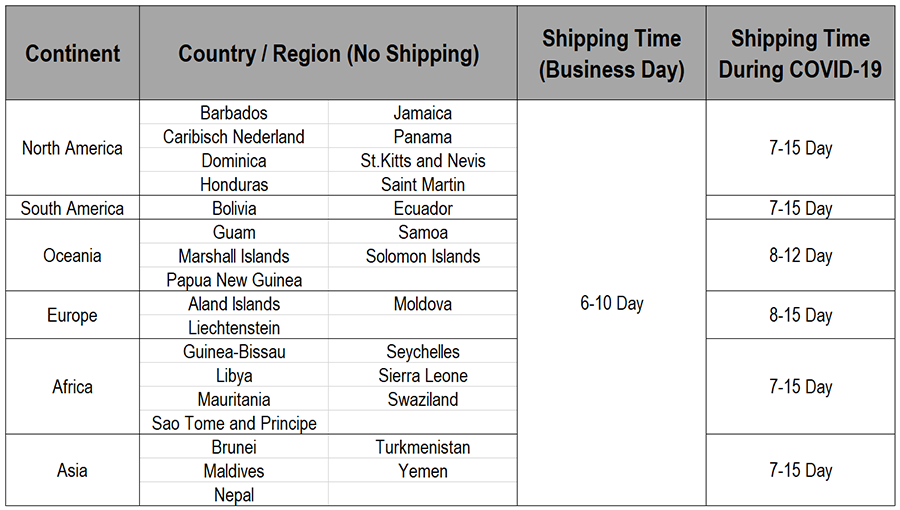 Additional INFO
All delivery times are estimated and Phalopa is not responsible for delays due to some unpredicted factors (weather, courier factors, customer error, holiday-related delays) or any other unforeseen factors.
If you have any questions with your account or need some help, please contact us.
Customer Service Email: [email protected]